A Message from our Pastor
If you have landed on this website and in particular this page, I would like to share my thoughts with you. It took over a year with many sleepless nights, praying and reflecting upon the content of this page, before I could authorize the use of the video and the thoughts expressed by the Church members. I will not accept any Glory for my works, Glory is to the highest of all, our LORD CHRIST JESUS. I am nothing more than a humble servant to JESUS CHRIST. I consider myself nothing more than a lump of clay in the Potters hand. I'm just a vessel used by God, it is by grace alone, through faith alone that a sinner like me was saved from the depths of Hell. The sole intent of this page is to share the glory of GOD through the works of those who have faith, to believers and non-believers alike. It is intended as a Rally Call for those who have faith, to put works with it, for the Glory of GOD!  I will not boast in anything but the Cross and the perfect man that died upon it to save a wretched sinner like me. To HIM is due all Glory, forever and ever. Amen!
A humble servant to the sovereign GOD, YAHWEH. 
Rev. Steve Smith
hurch.
Our Pastor accepting the call to preach by GOD, and his love for helping others in the community with the use of one of his spiritual gifts, home building, is a true passion.
Pastor Steve voluntarily lead and still serves in the Wilmington, NC area DISASTER RELIEF & REBUILD efforts, along with several other Pastors, lay persons, and with teams of volunteers presently, through our local Baptist Association the Cape Fear Network of Baptist Churches.
Whether it is from immediate storm relief directly after a Hurricane, or any other Natural Disasters in the Cape Fear Region, to rebuilding storm ravaged homes with teams of volunteers and other Churches, you will find true faith and works, and the love of CHRIST being shared with others.
Our Pastor also helps with the Baptist Aging, and disabled persons, with a wheelchair ramp ministry through the Cape Fear Network of Baptist Churches.
Pastor Steve voluntarily served for the Baptists on MISSION as the site coordinator for the Wilmington and surrounding area for 18 months after Hurricane Florence. Teaching volunteers to take apart storm ravaged homes, and teaching them how to rebuild those homes was one of the greatest highlights of that accomplishment. The other achievement that was a highlight during this time was seeing the relief upon the faces of those homeowners who had storm ravaged homes, and no other means to help themselves, except faith, when they realized GOD had sent workers to help them.
Sea Gate Baptist became the central hub for the Baptists on Mission rebuilding operation, over 8,500 volunteer days logged, over 25,000 meals served, and all the supporting logistics of housing and feeding volunteers, material acquisitions, along with keeping volunteers working, and other workings behind the scenes of disaster rebuilding operations went through Sea Gate Baptist.
Only through CHRIST was this total volunteer effort successful in helping Southeastern NC recover after Hurricane Florence.
A special THANK YOU to all the volunteers, area Churches, members and staff of Sea Gate Baptist for their support in these ministries. It would not have been possible without your support.
Current Churches and Associations involved with Disaster Rebuild and Wheelchair Ramp Ministries along with Sea Gate Baptist are as follows,
Wrightsville Beach Baptist Church 
Cape Fear Network of Baptist Churches
If you would like to volunteer please send us an email.
If GOD has blessed you with resources, and you prayerfully would like to donate tools, building materials, or other resources to aid in Disaster Relief, or Wheelchair ramp ministries we would like to hear from you as well. Send us an email and we will be in touch.
This is the Noble Family Home, that was damaged during Hurricane Isaias when a large pine tree fell on the home. The Noble family did not have insurance on the home. With no money of their own, they were unable to pay to repair the home their selves. They reached out to several agencies and organizations and could not find any organization to help fix the home. Many agencies and organizations promised to help, but not one came through on their promise. The Nobles continued to live in their home with a tarp over the destruction. Through the Cape Fear Network of Baptist Churches several churches came together through prayer, and GOD worked out the solution. As a team of GOD'S children working under the providence of our LORD formed together, not only were HIS children able to remove the storm damaged parts of the home, but were able to also start rebuilding the storm ravaged home. This project is an on going project in 2021 and hopefully this project will be completed by the end of March 2021. A special Thank You to Wrightsville Beach Baptist, Cornerstone Baptist, The Bridge Church, and the Cape Fear Network of Baptist Churches.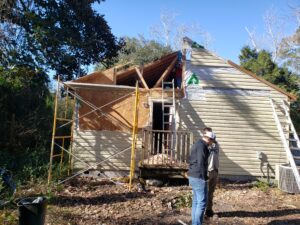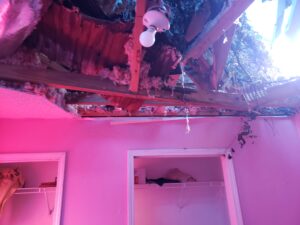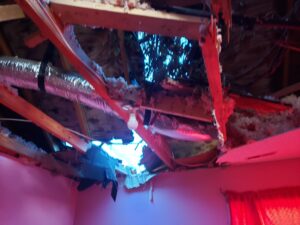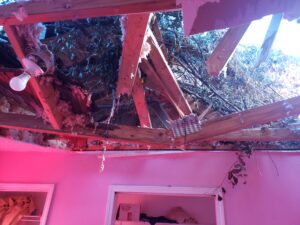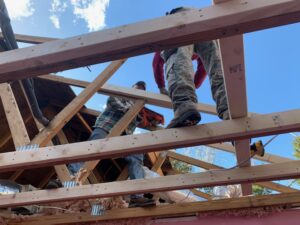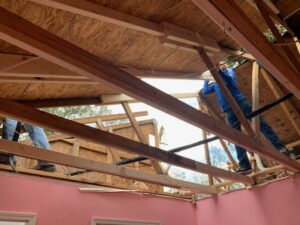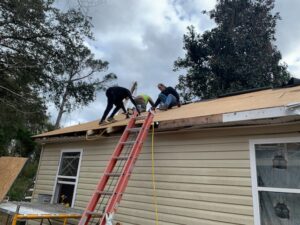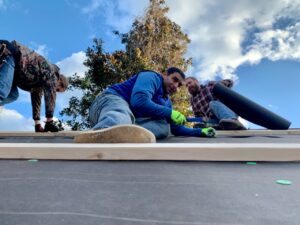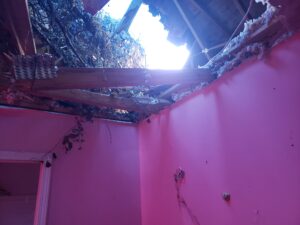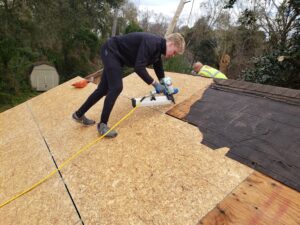 Cooperating with others, we partner to be Kingdom Builders for the pure Glory of GOD!
Emerge Ministries, Potters House Church, the Cape Fear Network of Baptist Churches, and Sea Gate Baptist came to together sharing resources to build a much needed wheelchair ramp in January 2021 for the Weatherman family.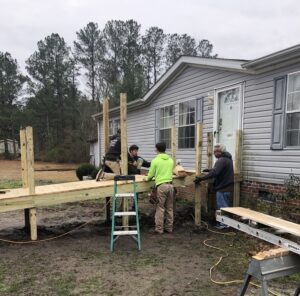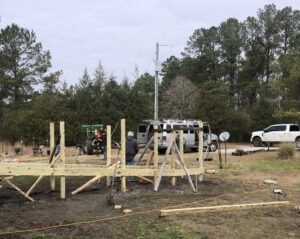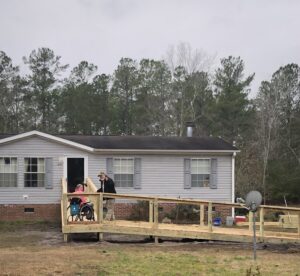 All for the Glory of God, partnering together and sharing resources to help GOD'S children.
If you would like to be apart of these volunteer efforts for the Kingdom, please send us an email. You don't have to be from a construction background, you just have to have a heart to serve others.